Details of how we can help you and how to apply to us are on the application page  of this website.  If you fill in an online application to us you will recieve an automated reply with further instructions.  (this may come to your junk file).
You now need to provide your complete medical record for all renewals and new applications.  This should be sent to us from the GP directly if possible.  Copy the GP records request template on the application page, complete it and send this to your GP practice
ALL OUR TESTIMONIALS ARE 100% GENUINE, TAKEN FROM E MAILS TO US  PLEASE SEE BELOW
You have reached shotgunmedicals not shootcert or firearmsmedicals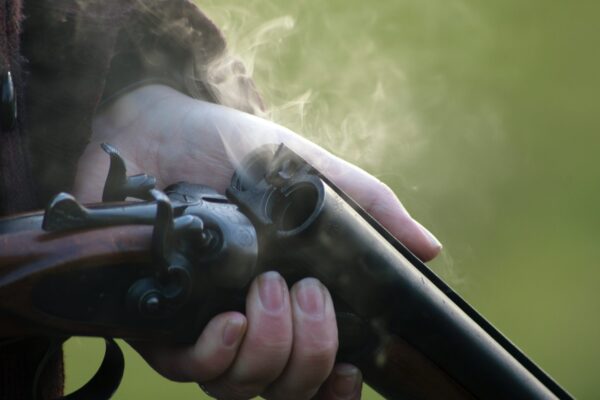 Who are Shotgun Medicals?
GP unhelpful?  We will help you with your application.  No up front payments.  Simple process explained below.
Approved by BASC, Shotgunmedicals is run by a keen shooting enthusiast who is a fully registered medical practitioner.
When we receive your GP records and we can issue your medical Proforma  to you to include in your application to the Police .
Your records will be treated in a strict professional manner and not disclosed to any third party at any time. and destroyed after 6 months.
Our fee for a medical certificate is £70.00.
All police forces in the UK are now asking for these documents. Scotland is now also doing this.
We serve:  ALL OF ENGLAND, Scotland and Wales,
Including Surrey, Sussex, Essex, Kent, Thames Valley, Suffolk, London, Lancashire, Cheshire, Gloucestershire, Hertfordshire, Hampshire, Cambridgeshire,  Norfolk, Bedfordshire, West Midlands, Mercia, Lincolnshire, North and South Yorkshire, Greater Manchester, Derbyshire, Nottinghamshire, Northumbria, Merseyside, Devon Cornwall, Worcester, Northants, Dorset, Somerset, Cumbria, Shropshire, Staffordshire, North and South Wales, Dyfed-Powys and Gwent
When you apply for or renew your shotgun or firearms certificate, in many areas you will be asked to get a letter or form from your GP certifying you have no medical conditions that would preclude you from holding a licence.
For £70 we can scrutinise your GP record and provide a certificate and police forms to you directly within five days of receiving the complete notes.
Your records may be paper or electronic.
Online access;  you can grant us permission to access the record, direct from the surgery. However this must be the complete record .
Once we have your full records and you have paid the fee, we can issue the certificate and police forms to you within 5 days, usually. We will post these to you so you know what stage your application has reached.
We do not make any decisions on your fitness to hold a firearms or shotgun licence and this decision rests entirely with the Police authority to whom you are applying.
At Shotgun, Firearms Medical Reports we provide a factual statement after scrutinising your records and if you have any of the medical conditions listed on the application page, we are obliged to comment.
No meetings are required and you will have e-mail and telephone contact with us to help manage the process smoothly.
12.10.23  Hi, thank you very much for the quick turnaround, I'd be more than happy to recommend your service to others.
Thank you. What an amazingly prompt service. Very much appreciated. I shall spread the word…
Thank you very much for the Medical Certificate and your speedy resolution to your assessment.  I will indeed pas on your details to our club for use by other members.
Thank you  really appreciate your help.  You have provided me with guidance and prompt service that I am really grateful for. B
Amazing and thank you very much for the  fast response today – very much appreciated – I will recommend you to anyone that enquires on social media and also CPSA where I can
Best regards B
Many thanks for the fast turn-around and great service -- much appreciated. I'll certainly pass on your details to the others in the club when they come to renew.
Many thanks Richard for a speedy and very professional service. - much appreciated.
Thank you for processing my application so quickly. Also many thanks for all your help and advice throughout the process, it has been very much appreciated.